The Book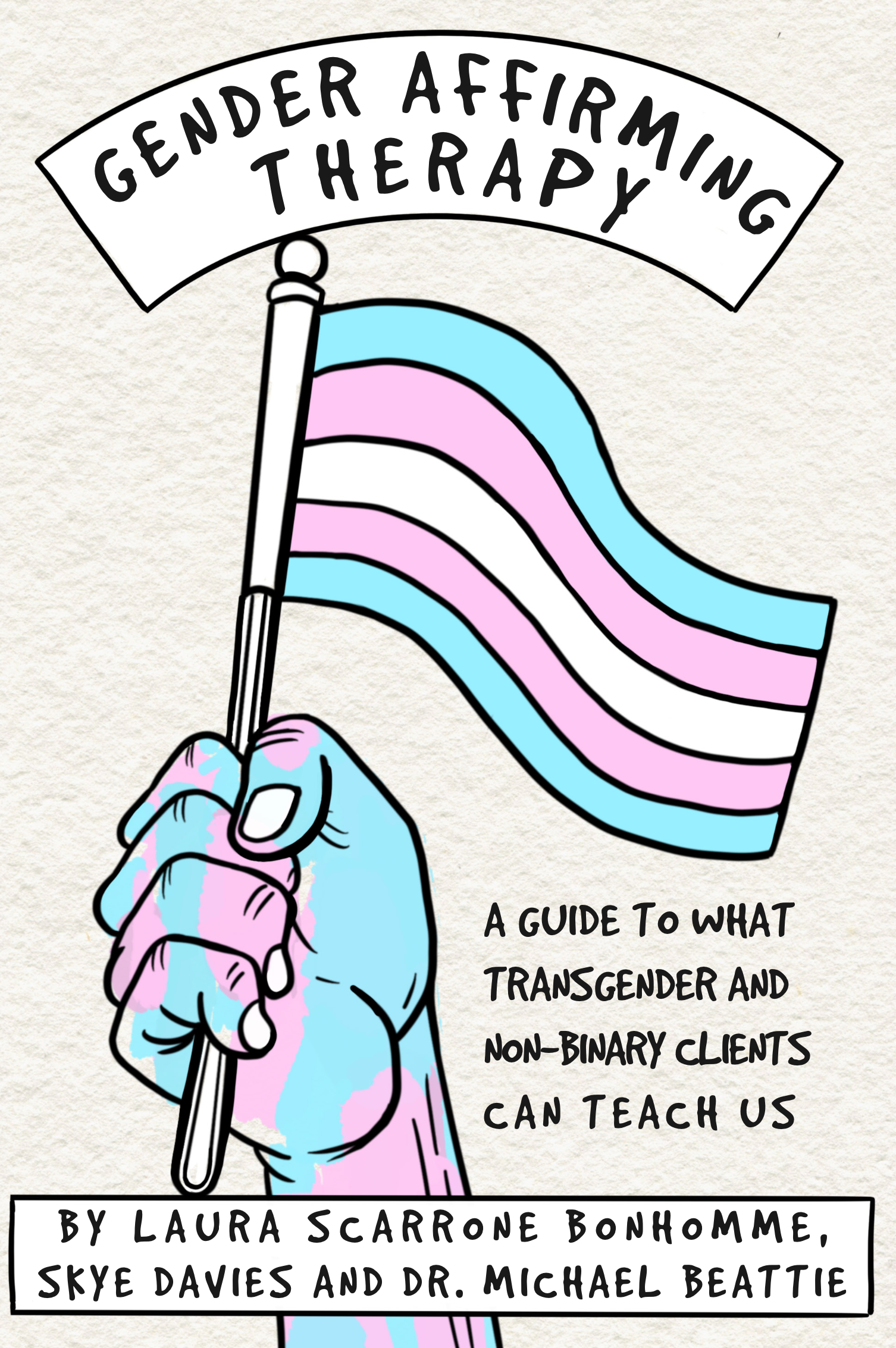 Affirm was born out of the book Gender Affirming Therapy: A Guide to What Transgender and Non-Binary Clients Can Teach Us. Laura, Skye and Michael tell anecdotes and reflections about the role that gender plays in our society, sharing client's experiences within the psychotherapeutic room, and include interviews with community members where 'in their own words' they talk about what it is like to date as a trans person, to undergo surgery, and to even to de-transition. The book includes a book cover from Fox Fisher and a foreword from Dr Alex Iantaffi.
Dr. Alex Iantaffi
Author, independent scholar,
and licensed marriage and family therapist
If you are feeling lost or alone as a provider when navigating gender-affirming care, I believe this book can be a friend to you and guide you to a place of knowledge and connection. As the world around us continues to be at times inhospitable for many of us who are trans, non-binary, gender expansive and/or queer, I appreciate this contribution to building a more welcoming 'world of gender' for us all.
Mr Matthew Mills
President of the British Association of Gender Specialists
and Consultant Speech and Language Therapist
There are gems and insights here. I welcome this book because it invites reflexive interrogation of clinical privilege and deep listening to the narratives and wisdom of the trans and non-binary people we serve. More of that, please!